Search for products by name or item number

Seven Strand Salt and Pepper Tassels Vaquero Quality Horse Hair Cowboy Hat Band
Real Horse Hair, Southwestern style, Hand Braided Vaquero Quality
Seven Strand Horse Hair Cowboy Hat band.
Each end of this of this hat band is adorned with a genuine Horse Hair tassel giving it some natural textures and color.
This hat band is 7/8" wide. It is adjustable and can go from 21" to around 27".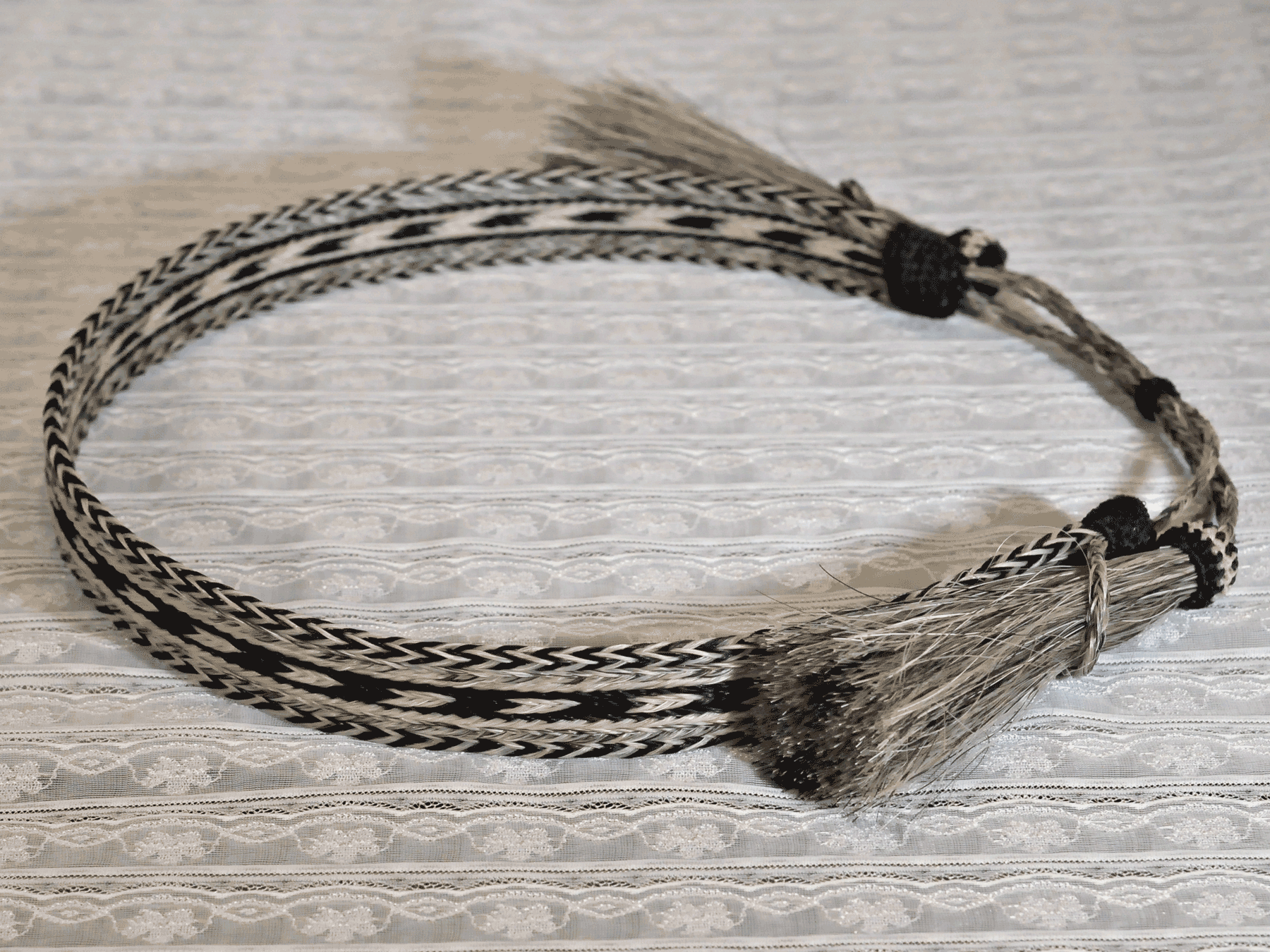 Item #
HH77J-Salt and Pepper
$44.95 each
Salt and Pepper Tassels



International Shipping
Any order to destinations outside the United States require an additional payment of $10.00 US per order not per item.
Shipping rates are extreme!


View Matching Accessories
White Horse Hair Tassel Zipper Pull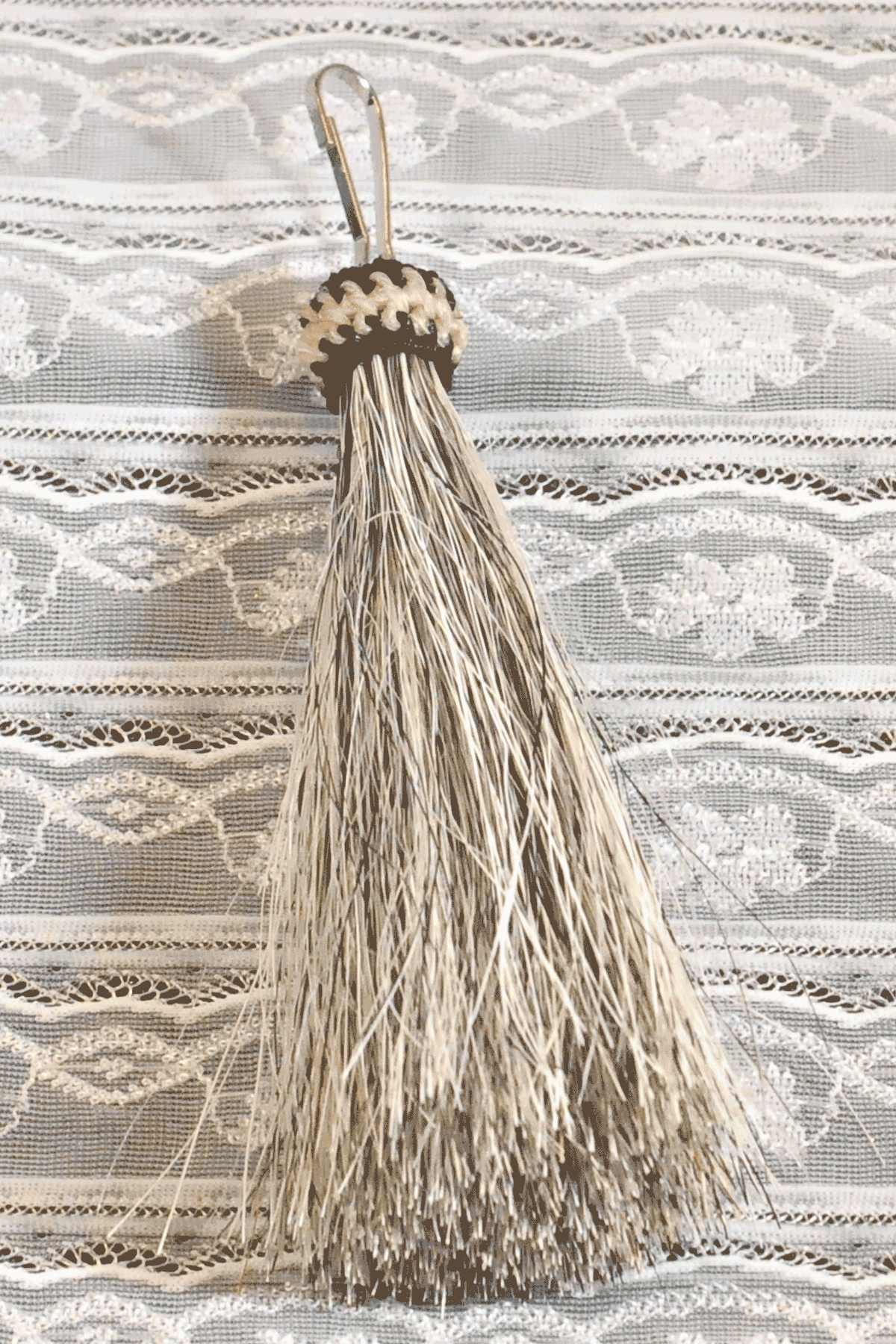 This marvelous horsehair zipper pull is 4 inches long from top to bottom.
It has a metal clip at the top.
These pulls are handy for the hard to grab zippers.
American made in Texas.
Hand Braided Horse Hair Keychain with Tassel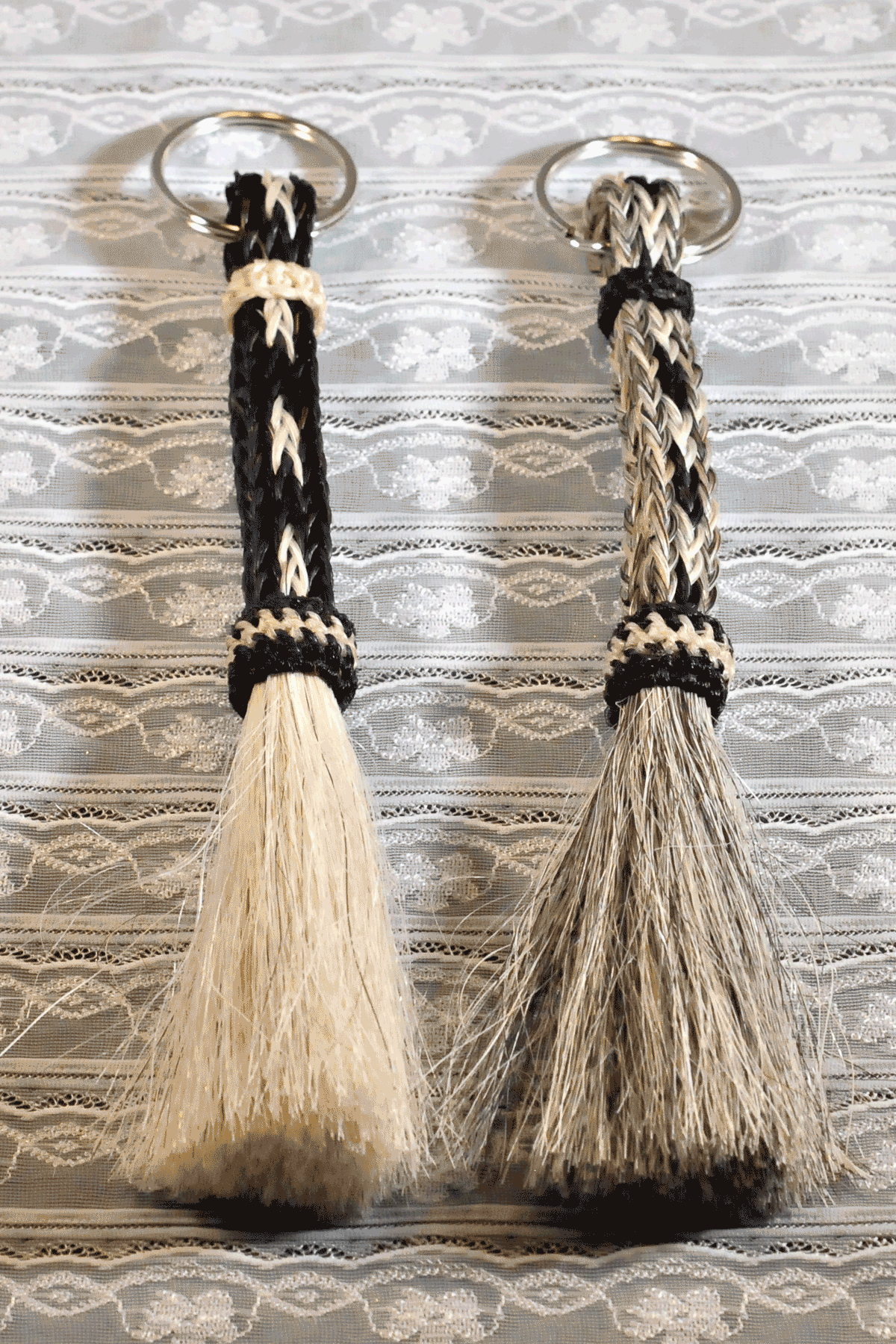 These key rings have proven to be a very popular item.
They are constructed using a four string braiding technique which yields a square strand.
Three such strands are sewn together side by side.
They are all hand made and no two are exactly alike.
This horse hair key ring is 6 inches long from top to bottom.
It has a metal ring at the top.
American made in Texas.
If you like this page, this is how you can link to it.
Contact me.
I'll trade links from this page to your relevant page, not to or from a links page.
Google likes links between pages with content relating to similar subjects in an appropriate way.

Back to top of page | Skip to bottom of page
You don't like your credit card on the net?
Click here for an order form to print.
Click here to go to our home page.
I'd LOVE to Hear Your Feedback