Search for products by name or item number

Black and White Diamonds Beaded Elastic Hat Band B1f
Beaded
This is a stretch elastic beadwork head or hat band. It has 7 rows of beads on elastic thread which form blue, black and white diamonds on a white background, 3/4" wide. Fits most hats.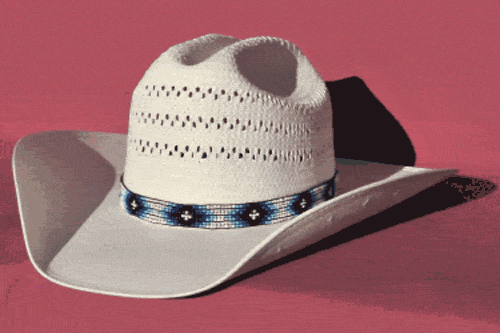 Blue White Cross Combo
3/4" wide.
Item #
AA-B1-F$18.95 each



---
International Shipping
Any order to destinations outside the United States require an additional payment of $10.00 US per order not per item.
Shipping rates are extreme!


Customer reviews:
from Michael in Kingsland, TX
November 10, 2015
Item - Beaded Hat Band AA-B1-A,F,H



It's been a while since I received my order but I just wanted to let you know that I think the 3 hatbands I ordered are great! They look very good on my hats. Would like to see more designs and colors in the future if possible. Keep up the good work!
If you like this page, this is how you can link to it.
Contact me.
I'll trade links from this page to your relevant page, not to or from a links page.
Google likes links between pages with content relating to similar subjects in an appropriate way.

Back to top of page | Skip to bottom of page
You don't like your credit card on the net?
Click here for an order form to print.
Click here to go to our home page.
I'd LOVE to Hear Your Feedback