Search for products by name or item number

Two Strand Bone with Turquoise Hat Band
Two Strand Bone with Turquoise Hat Band
This hat band is 1/2" wide.
It is adjustable and can go from 23" to 25".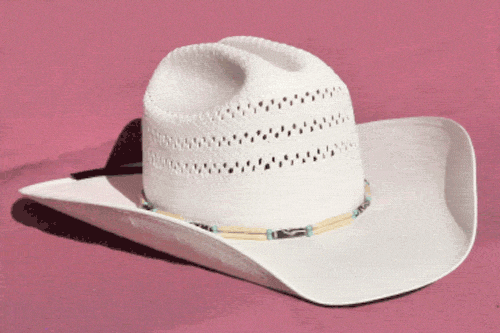 International Shipping
Any order to destinations outside the United States require an additional payment of $10.00 US per order not per item.
Shipping rates are extreme!


Customer reviews:
from Bill in Nashville, TN
Two Strand Bone with Turquoise Hat Band HB12
What do you think of the Appearance?



I love the hatbands look and, quite honestly, I think the hatbands that I've seen at eHatbands are the best looking that I've been able to find anywhere!
What do you think of the Durability?



I've purchased 4 or 5 from eHatbands and I've never had a problem like weakening, streaching, fading or anything with any that I've purchased.
What do you think of the Quality?



The workmanship is as good or better than any other that I've found. Very evenly spaced, colorful and with the western look that' s wanted.
What do you think of the Functionality?



They look good for any occasion. They're well made and thet last much longer than anyone would expect.
If you like this page, this is how you can link to it.
Contact me.
I'll trade links from this page to your relevant page, not to or from a links page.
Google likes links between pages with content relating to similar subjects in an appropriate way.

Back to top of page | Skip to bottom of page
You don't like your credit card on the net?
Click here for an order form to print.
Click here to go to our home page.
I'd LOVE to Hear Your Feedback